Generic Duotrav PQ For Glaucoma Now Available From Canada
Did you know that generic DuoTrav PQ is now available from Canada?
This affordable generic prescription medication is used for Glaucoma, and now American patients can order it from Canada directly to their door.
Compare prices between brand name DuoTrav PQ and generic DuoTrav PQ and see the cost savings!
What is Duotrav PQ Used For?
Fluid is constantly being formed and drained out of the eye. When this fluid does not drain out of the eye properly, pressure inside the eye increases.
According to the information from Novartis Pharma's Product Monograph, DuoTrav® PQ contains two active components, travoprost 0.004% and timolol maleate 0.5%, which lower intraocular pressure (IOP) by complementary mechanisms of action.
How Does DuoTrav Work?
Travoprost belongs to a family of medicines known as 'prostaglandins'. Timolol belongs to a family of medicines known as 'betablockers'.
DuoTrav Eye Drops lower the pressure within the eye by two processes. They improve the flow of fluid from your eye(s) (travoprost) and decrease the production of fluid (timolol).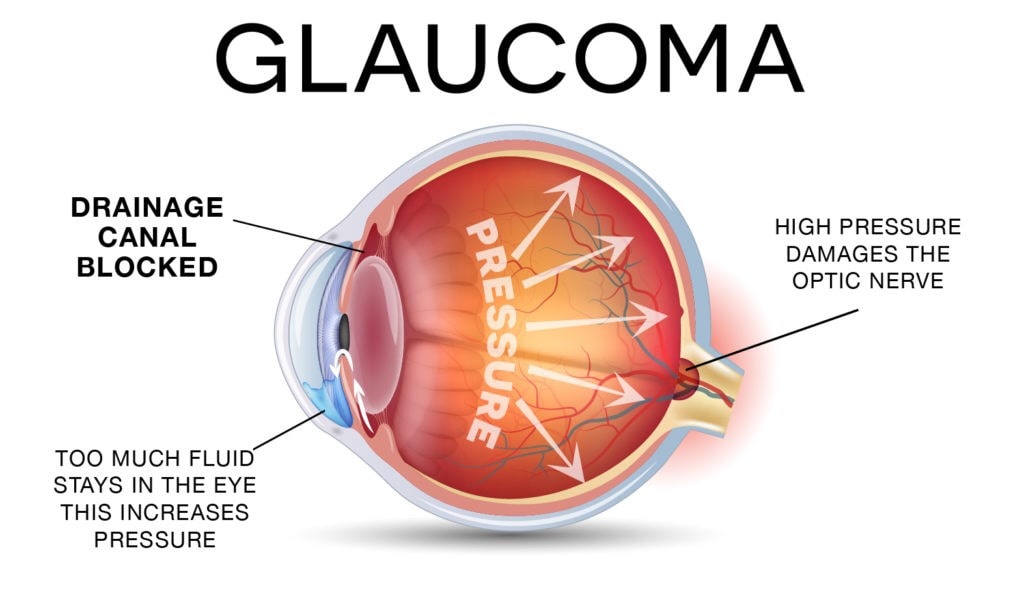 Although DuoTrav Eye Drops help to control your glaucoma they do not cure it. This medication is not to be used as initial treatment.
Generic DuoTrav PQ is now available from Canada.
The First Generic Alternative to DuoTrav PQ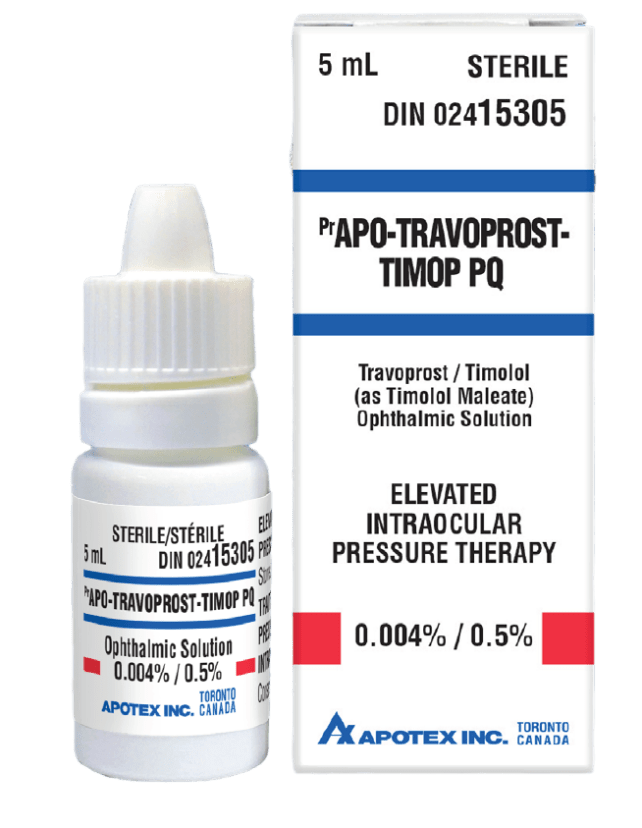 Generic DuoTrav PQ, APO-TRAVOPROST-TIMOP PQ OPHTHALMIC SOLUTION, is the generic equivalent of brand name DuoTrav PQ and contains the same active ingredient travoprost 0.004% and timolol maleate 0.5%.
What are the Possible Side Effects of Generic DuoTrav PQ?
Generic DuoTrav PQ may cause the same serious side effects as brand name one. This information is listed on manufacture's Product Monograph, and Includes:
It may change the color of your eyes over time — this is more likely among people who already have some brown eye coloring.
It may cause stinging or itching.
It may cause redness of the eyes.
It may cause blurred vision.
It may irritate your eyes.
Each person may react differently to a treatment. If you think this medication may be causing side effects (including those described here, or others), talk to your doctor or pharmacist. He or she can help you to determine whether the medication is the source of the problem.
Product Information

Generic DuoTrav PQ:
Brand name DuoTrav PQ:
Was this Article Helpful? Other Related Articles:
Reference:
This article is sponsored by CheapoMeds. If you have questions about your prescription medications or any other medication, please contact our team at CheapoMeds by calling toll free 1-844-4CHEAPO (424-3276). One of our patient representatives will be happy to assist you or transfer you to a licensed Canadian pharmacist for a free consultation.
This article contains medical information provided to help you better understand this particular medical condition or process and may contain information about medication often used as part of a treatment plan prescribed by a doctor. It is not intended to be used as either a diagnosis or recommendation for treatment of your particular medical situation. If you are unwell, concerned about your physical or mental state, or are experiencing symptoms you should speak with your doctor or primary health care provider. If you are in medical distress, please contact emergency services (such as 911).